Elise Schwengel is a little girl with a big imagination, and often plays fun games with her imaginary pets. However one such game went badly wrong, leaving her with serious burns and in desperate need of help.
Parents Nicole and Steven remember the day when their lives changed forever. They were in the middle of fitting a new kitchen, while Elise and her younger brother Finn played together. In the chaos Elise found a lighter, and attempted to light a camp fire for her imaginary pets. In just seconds her t-shirt caught fire, leaving her with serious burns to her face, neck, torso, arms, and hands.
An ambulance was quickly on scene, but Elise was in a serious condition, in a lot of pain with severe burns. It was decided that she needed stronger painkillers, and the Great Western Air Ambulance Charity were called. The critical care team carry powerful drugs that are not held on a land ambulance, ready to be deployed to the most serious incidents.
From our base in Filton, our helicopter arrived at the scene in just 15 minutes, a journey that would have taken much longer by road. In this case time was of the essence, and it was essential that Elise received treatment as soon as possible.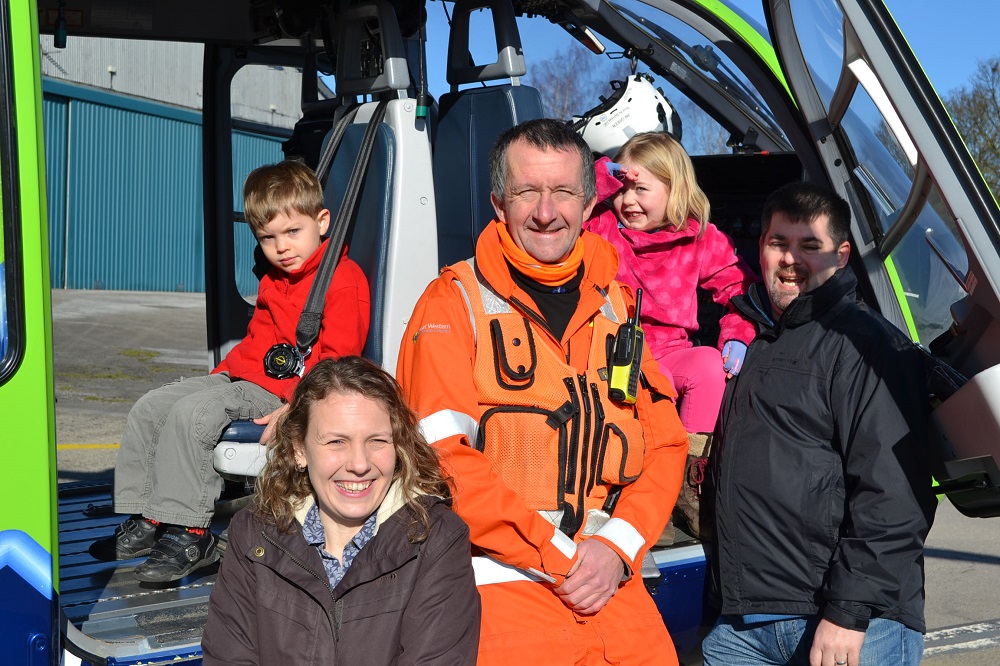 Landing in a field next to the house, Critical Care Paramedic Pete Sadler and Critical Care Doctor Tom James quickly administered the stronger drugs, which eased Elise's pain and made her more comfortable. After assessing her, it was decided to take her to the Bristol Children's Hospital where she could receive the expert care she needed.
When we take children to the Children's Hospital we usually go by helicopter, landing on the helipad at the Bristol Royal Infirmary next door. With our new helicopter we have an extra seat, which means a parent can travel with them. However on this day the helipad was closed, so Elise made the journey in a land ambulance, accompanied by our team who monitored her throughout.
Elise spent one month in hospital, during which time she had 13 operations, including two major skin graft surgeries. Elise's mum Nicole said:
"Elise will continue to face many challenges in her life, but thanks to GWAAC she still has the potential to lead a happy and fulfilled life."
If you or someone you know has been helped by the Great Western Air Ambulance Charity team, we'd love to invite you to meet the crew who help you. You can get in touch using our 'Contact form.