Community Blog – An Eventful Week
May 1, 2020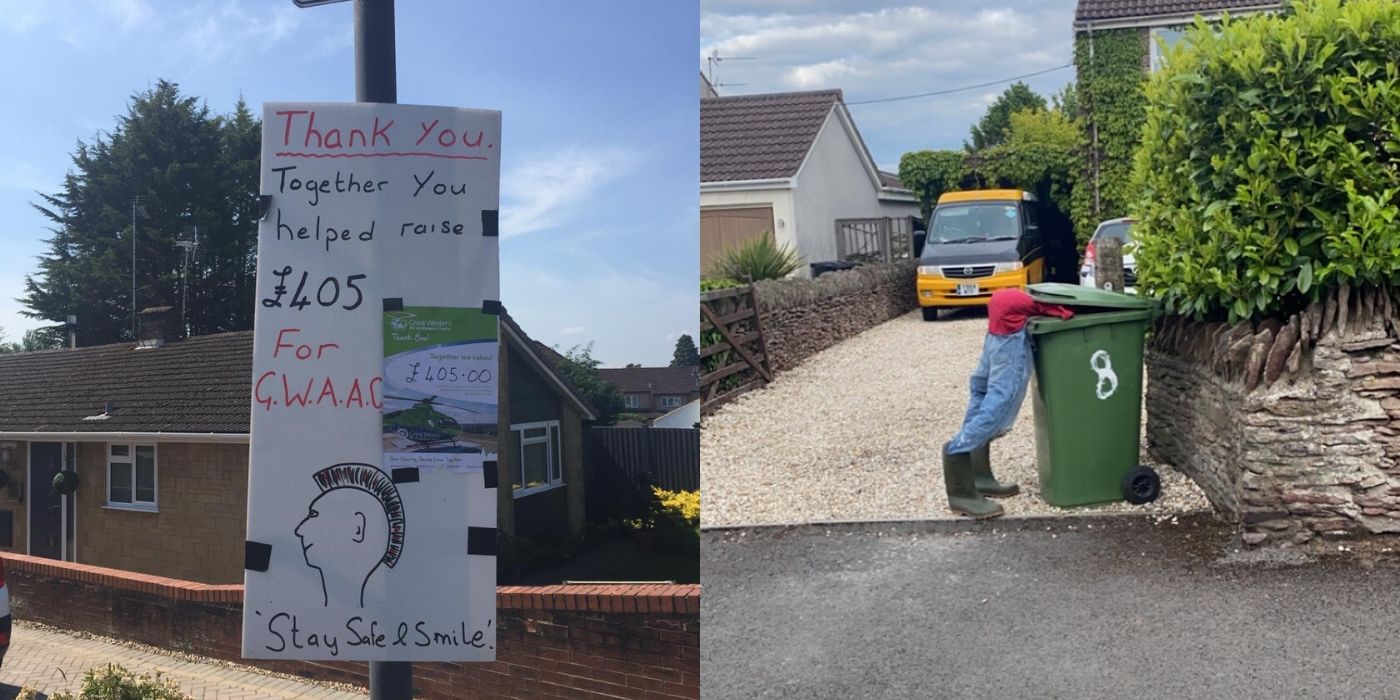 Community Blog – communities coming together at a distance
May 15, 2020
"My mate is opening a restaurant in a broken down helicopter. I don't think it'll take off." 
Throughout lockdown, one of our colleagues has been sending jokes to Team GWAAC to lift our spirits. These are difficult times and a little laughter goes a long way. 
This Sunday evening, we are thrilled to be a part of 
'Belly Laughs at Home'
 an online comedy night celebrating Bristol's special community and raising money for four great local causes. At the time of writing, the fundraising total is rocketing towards 
£11,000
, which is certainly no laughing matter. By the time you are reading this, who knows where that total will stand – the joke will certainly be on me!  
In the course of our work in the local community we have the privilege of meeting so many incredible individuals. We see people in good times and in bad, but if there is one thing that we can always rely on, it is our British sense of humour. Laughing with one another brings us together and helps us connect with other people. 
They say "never work with children or animals", which is a bit of an occupational hazard in the community team. Charlie Bear follows us wherever we go and we always seem to end up bamboozled by a room full of children. I once asked a class how fast they thought GWAAC's helicopter could fly. "16 million billion miles an hour" or "8" are standard responses. But on this occasion I was met with a riddle, wrapped in a mystery, inside an enigma:
"Can the helicopter go as fast as a leopard can fly?"
I was stumped; I had no idea; I had nobody to turn to. I had been heckled by a four year old. Charlie kept quiet. I was on my own… 
And to this day I cannot answer that question. 
Working with young people never fails to give us a different perspective on how GWAAC functions. Young minds frame our service in different ways and make us think about what an air ambulance really means to its community. 


Describing GWAAC's operations to a young man in Weston-super-Mare, he told me that the charity was "like a flying lifeboat", which for someone living next to the Bristol Channel made perfect sense. From now on, when I see an aerial shot of Weston's Grand Pier or Sand Point taken from our helicopter, I imagine that flying lifeboat. And yes, there's a leopard in the front seat. 


Just as GWAAC's Critical Care Team work in partnership with so many other emergency services – those lifeboats included! - so our community come together as one big team to make our service possible. 
As Helimed65 hovered over my garden fence earlier this week, it was my own community that was touched by GWAAC's work. The team landed just behind some of the wonderful businesses who are helping out with Belly Laughs this weekend. They were there to help someone from my neighbourhood, someone's family, someone's friend. 


As we all come together this weekend to celebrate fun and laughter, we will be supporting four incredible Bristol charities. Communities look out for one another, whatever the circumstances, and GWAAC stands ready to respond in yours (and mine!), thanks to your kindness, generosity, and your belly laughs. 


See you on Sunday!