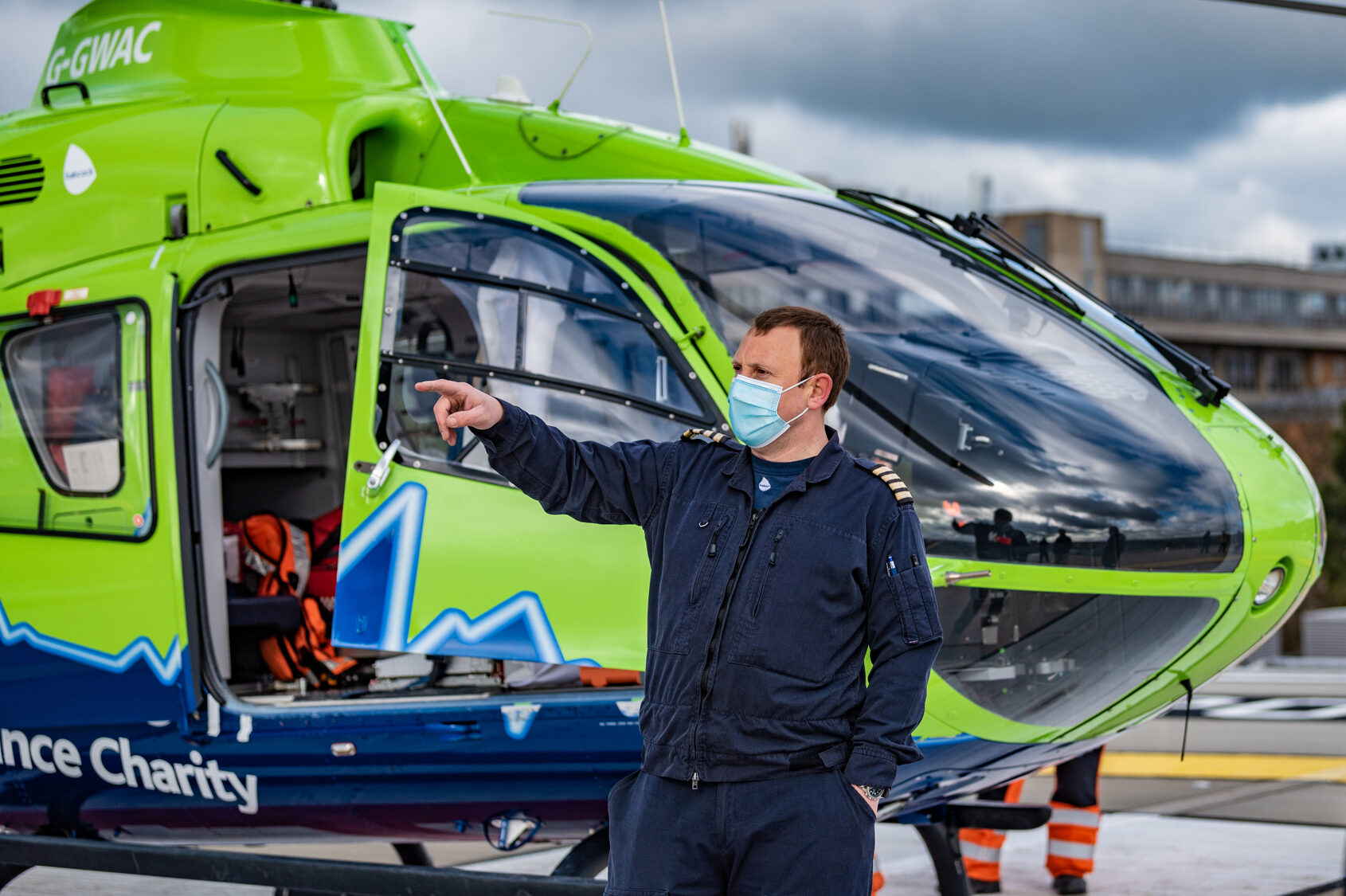 Pilot Alan Petch wins National Award
December 9, 2021
Stuart's Story
December 14, 2021
If you pop down to Brookfield Walk today, you'll be in for a big surprise. In fact, you'll be in for a helicopter surprise. Jon and Lucy Buck have spent the last twelve months working on their GWAAC themed Christmas display. They've done more than just plan to string up a few lights, they've actually built a half-size scale model of Helimed65.
This is a wonderful story of a couple going above and beyond to raise some money for a good cause and lift the spirits of the local residents.
A model Air Ambulance almost good enough to fly
We think Jon and Lucy's mini Helimed65 looks great and we're very grateful to the industrious pair for all their hard work and for raising funds for GWAAC.
With the help of friends and family, Mini Helimed65 took shape in Jon and Lucy's garage. Suffice it to say, lots of papier-mâché was involved. But the year-long effort was worth it. The Bucks now have a brilliant and very original Christmas lights display for neighbours and passers-by to enjoy.
And with the ongoing pandemic, we're sure that Jon and Lucy's efforts will be doubly appreciated this year. If nothing else, it will put a smile on peoples' faces.
So, if you're planning a day out in Clevedon this December, why not pop along to Brookfield Walk. You'll experience Christmas lights as you've never seen before. Children will be delighted and you'll marvel at how on earth they built that thing!
How to support Jon and Lucy
Jon and Lucy have set up a
JustGiving
page to raise funds for GWAAC. You can show your support by donating on their page and visiting their wonderful Christmas lights display.
The Christmas-loving duo are no strangers to raising money for charity. Last year, they raised over £3000 for the Grand Appeal by constructing a huge Santa express train. Jon and Lucy are hoping to raise similar funds for GWAAC this year.