Careers
We have a number of exciting opportunities to join our successful charity team.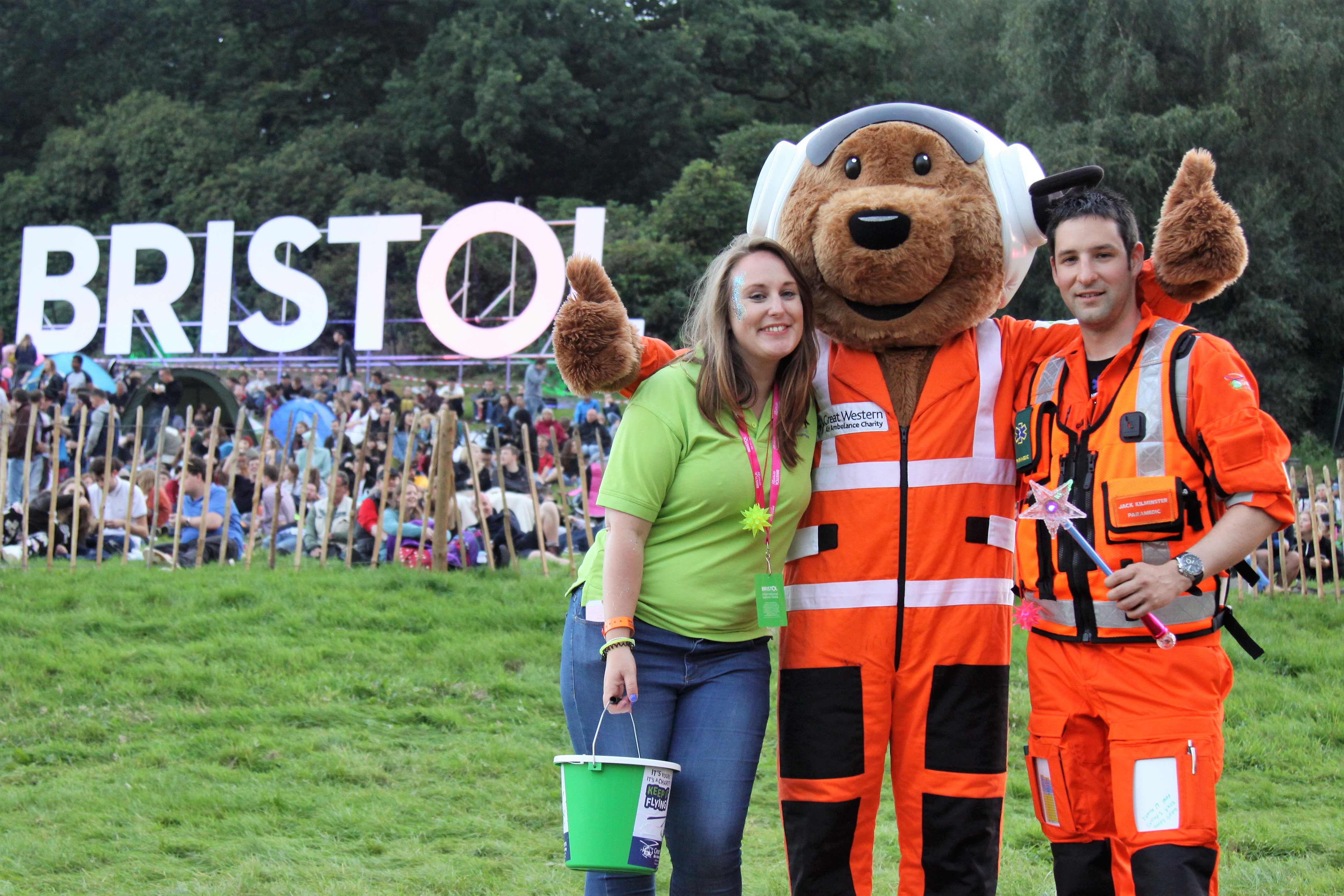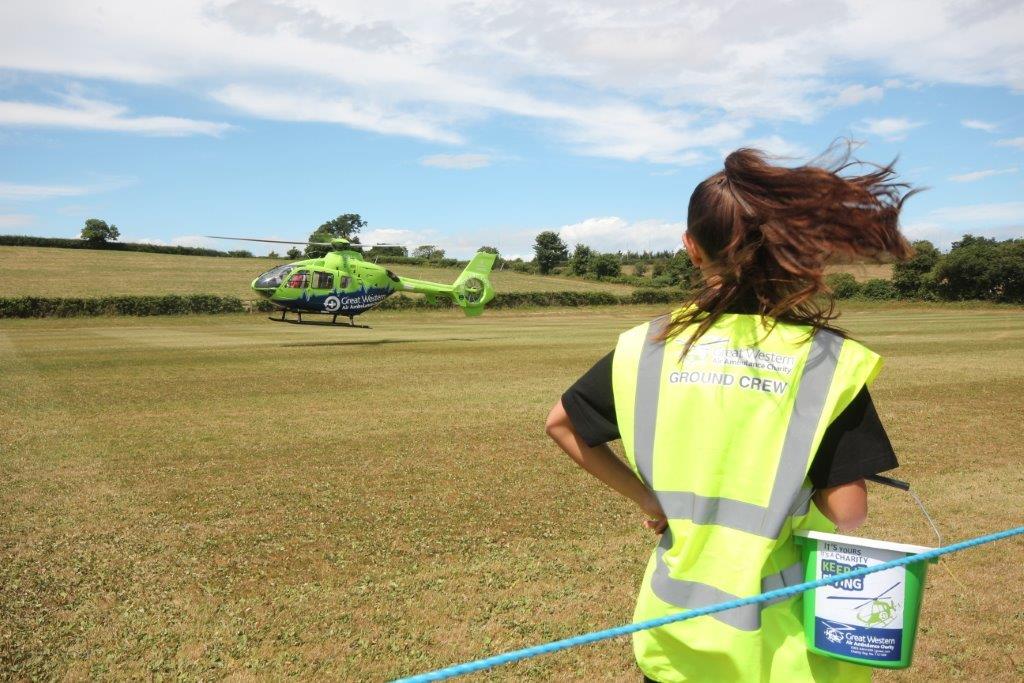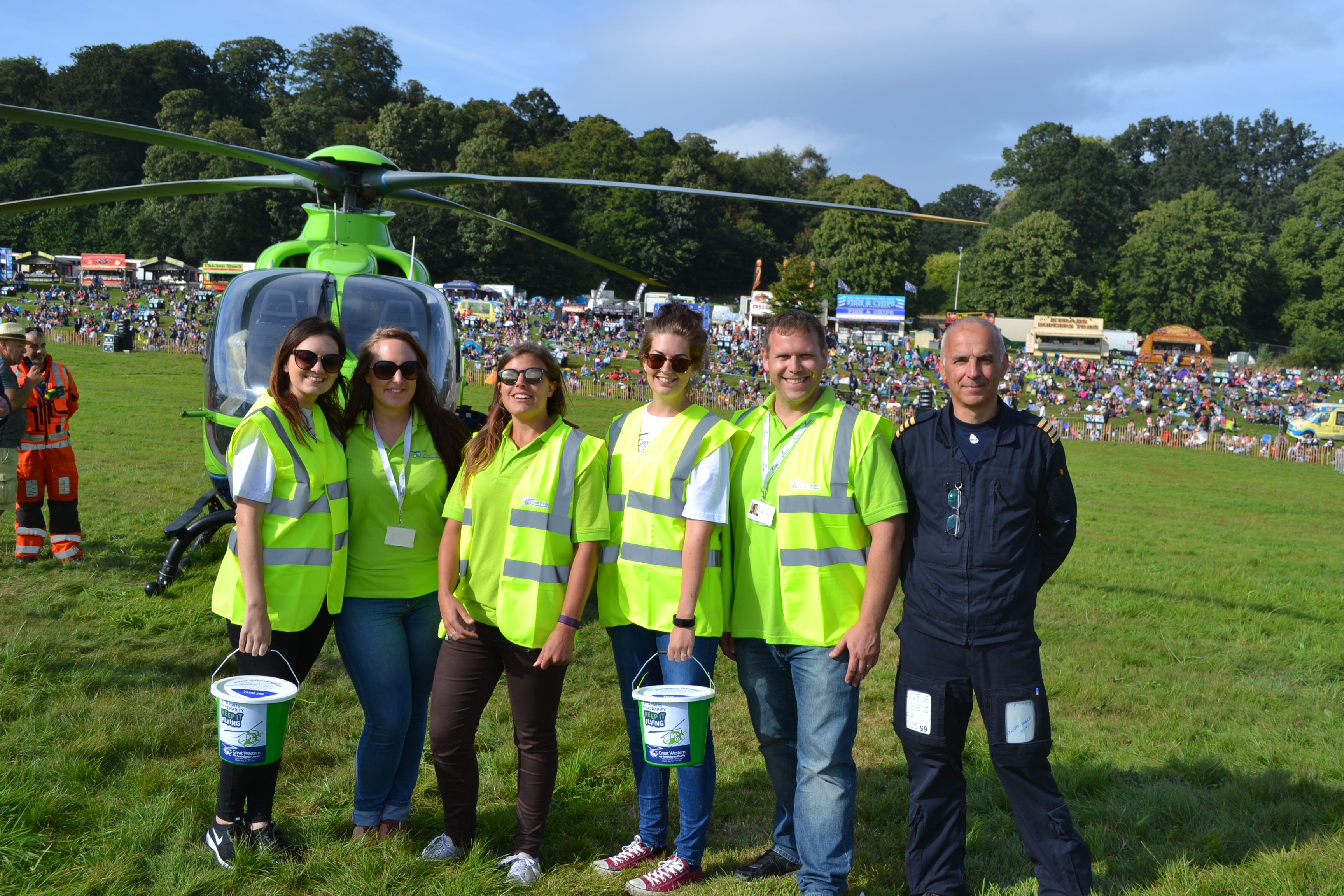 About the charity
From fundraisers to highly skilled paramedics and senior consultants, we are a team, working to save lives that would otherwise be lost. The job is high pressure, but it is deeply satisfying, and every member of the team is committed to this service, and to saving as many lives as we can.
We provide the air ambulance and critical care service across the counties of Bristol, Bath and North East Somerset, South Gloucestershire, Gloucestershire, North Somerset and parts of Wiltshire. On average we attend 5 incidents each day - prioritising the most critical patients. We attended 1,824 incidents in 2017, and need to raise over £3 million in donations each year to continue our life-saving work.
Trustee
Could you save lives?
That's what we do at Great Western Air Ambulance Charity, and we are looking for new Trustees to help us.
If you have a medical, finance or fundraising background and have a few hours a month spare, then we have a great opportunity for you to help people like Owen.
Owen was a happy, energetic nine year old, so when he developed a cough, his mother Kate wasn't overly concerned. When he started to become breathless, he was given an inhaler. This helped and Owen went off to spend the day with his Nan. Owen's condition deteriorated in an instant. His worried Nan called for an ambulance, but within 15 minutes Owen had turned blue and collapsed. Owen had suffered a life-threatening asthma attack. He needed specialist drugs and treatment, so the ambulance crew called us. Our team carry powerful drugs that are not available on a normal ambulance, and have advanced clinical skills.
Specialist Paramedic James and Critical Care Doctors Kieron and Tim set off from our airbase and met Owen's ambulance en route to hospital. They gave him intravenous medications for severe asthma and stabilised Owen while he was taken to Bristol Children's Hospital. Owen eventually made a full recovery. His mum Kate said "If the paramedic and doctor had not acted so quickly, Owen would not be with us today. I cannot thank everyone enough for saving my son's life that day."
Would you be willing to volunteer your time and skills to help? We have plenty of volunteering opportunities at GWAAC, but if you would like to learn more about becoming a Trustee and assuring the sound governance of the charity, please download the attached Trustee Recruitment Pack to find out more.
Closing date: Monday 19th February 2018
Head of Finance and Premises
Great Western Air Ambulance Charity is looking for an experienced Head of Finance and Premises. Sitting on the Senior Management Team, the post holder will be responsible for managing all internal and external financial matters, as well as taking responsibility for administrative services, information technology, facilities management and legal affairs. We are therefore looking for an individual with financial acumen, relevant qualifications and significant experience gained within a similar role.
To apply for this role please send your CV and covering letter to Anna.Perry@gwaac.com.
Closing date: 2 February 2018
Community Fundraising Co-ordinator – Bristol and South Gloucestershire
Great Western Air Ambulance Charity is looking for an experienced Community Fundraising Co-Ordinator to join our dedicated team. This exciting full time role will deliver high levels of stewardship to a variety of supporters and community events within Bristol and South Gloucestershire. Excellent communication skills, a can-do attitude and full UK driving licence are therefore essential.
To apply for this role please send your CV and covering letter to jobs@gwaac.com
Closing Date: 2 February 2018
Legacy and In-Memory Co-ordinator
Great Western Air Ambulance Charity is looking for an experienced fundraising professional to develop and implement our Legacy and In-Memoriam fundraising strategy in order to generate a significant income stream. This exciting part-time role will be responsible for securing income from existing and new supporters, a real growth area for GWAAC, and pivotal to our long term sustainability. We are therefore looking for a proactive individual who is happy to take the lead on developing the program.
To apply for this role please send your CV and covering letter to jobs@gwaac.com
Closing date: 2 February 2018
Lottery Canvassers
Great Western Air Ambulance Charity (GWAAC) is looking to expand the number of lottery canvassers in the region recruiting players for our highly successful weekly lottery.
We have vacancies for both part-time and full-time roles and any successful candidate will play a vital role as an ambassador of our charity. Your remit will be to engage with the public, either by canvassing door-to-door or by obtaining private site bookings, in the hope of getting people in the region to join our lottery for either £1 or £2 a week. You are free to choose your own hours of work and the regions within our boundaries that you recruit new members in, and most importantly you will be helping our fantastic charity generate some much-needed income.
The GWAAC weekly lottery is a vital source of revenue to the charity and we are aiming to expand our membership over the coming years. With all members joining by either direct debit or cheque payment, this regular income plays a vital part in keeping the charity flying. If the role is of interest to you, please contact Mark Sullivan on 0333 577 5707 or e-mail mark@towerlotteries.com. Tower Lotteries run and administrate the draw on behalf of GWAAC.
Volunteers
We're also always looking to welcome new volunteers to our team. It's the local people who kindly give up some of their precious time who mean we are able to keep saving local lives. Everyone who works here at GWAAC is committed, enthusiastic and dedicated to keeping us flying. We enjoy what we do because it really makes a difference – and we would love to have you as part of our team. Whether you would like to help out in our offices, would like to volunteer at a fundraising event, or put on an event of your own, we would love to hear from you. Can you help us save lives?