Ride4GWAAC Route Announced!
May 14, 2018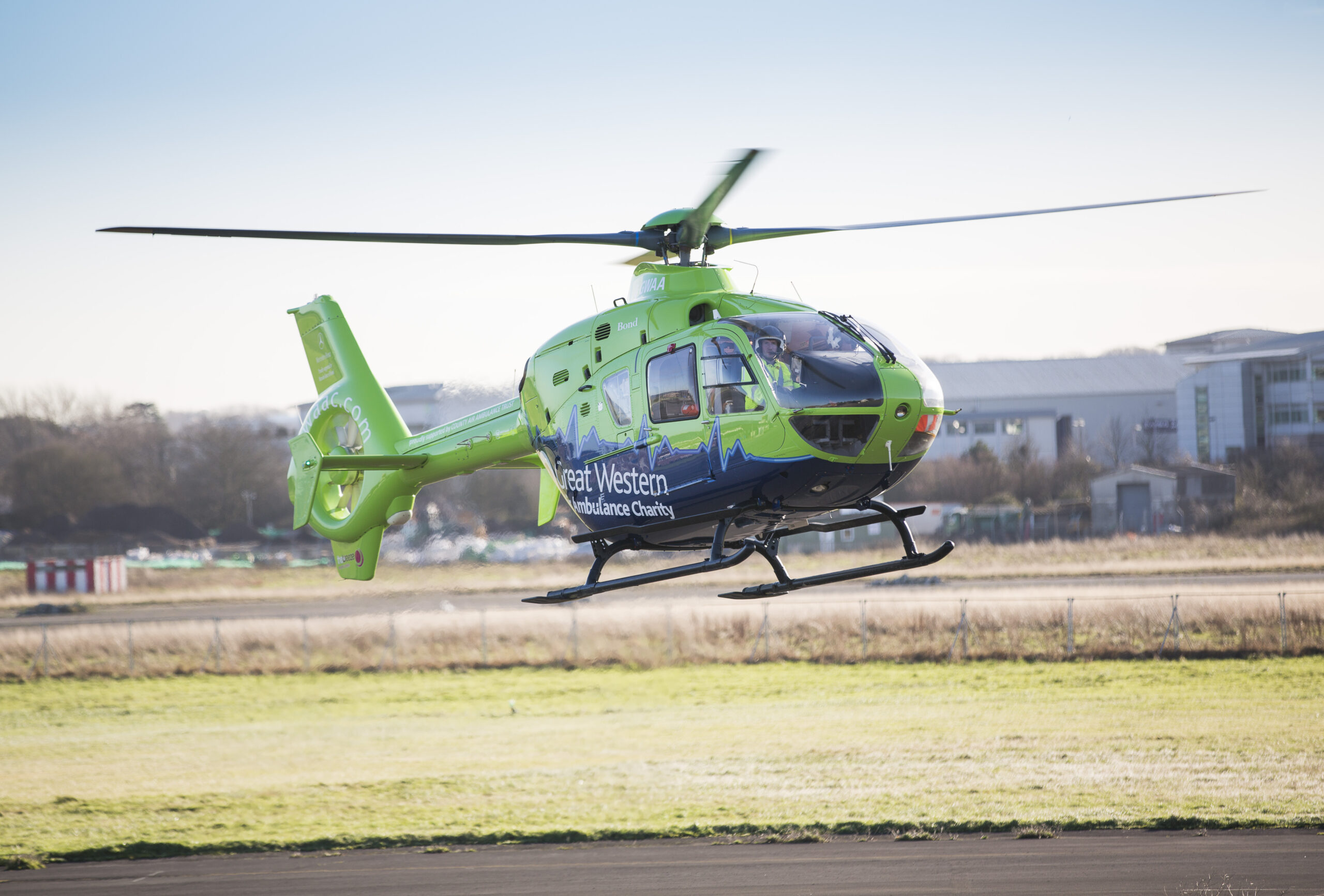 What should you do when you see a helicopter trying to land?
May 30, 2018
Running the distance of 10k is no easy challenge. Running 10K with a missing kneecap is an even harder one.
The sun was shining and the atmosphere was filled with nerves and excitement. Ali Layard, his father Andrew, and Pete, one of our former Specialist Paramedics in Critical Care arrived to the start of the Bristol 10K (now the Great Bristol Run) wearing their helicopter hats and in good spirits. Ali's mum and sister were supporting from the side lines, together with a cheer-squad from Great Western Air Ambulance Charity.
Ali was only 9 years old when he was accidentally knocked off a narrow boat in 2012 and dragged into the propeller, sustaining terrible injuries to both his legs. Ali not only lost his kneecap, but also lost all of his left knee bending mechanism, 60% of his lower right leg and had to undergo numerous lengthy operations including a muscle and soft tissue transplant to reconstruct his leg. Our Critical Care Team were called to the scene and stabilised Ali enough to safely transport him to Frenchay Hospital, Bristol. After the accident Ali was told that he would never walk unaided again, yet through sheer grit and determination he has defied all odds and completed the Bristol 10K in 2018.
It was a long and difficult road to recovery, but Ali has made remarkable progress and is not only walking, but in fact a keen sportsman! Inspiring many people along the way, he was successful enough to get a sports scholarship for Wellington School. His hard work and determination hasn't stopped there and he's started playing for the England Physical Disability Cricket Lions Team.
Since that fateful day, Ali and his family have stayed in close contact with Pete, the GWAAC Specialist Paramedic on the day. Ali and his dad decided to raise money and awareness for the charity by taking on the challenge of running the Bristol 10K, a gruelling run for anyone.
Andrew, Ali's dad, explained: ''the fact that he was ready to take on this challenge is a mark of just how far he's come. He wanted to give something back to these incredible people and remind us all that we should never give up, no matter what life dishes up.''
Andrew continues: ''It's now been many years since Ali was rescued by the Great Western Air Ambulance Charity, yet our memories of the care and support Pete Sadler and his team provided us with remain crystal clear.''
Pete and Ali shortly after his accident.
The challenge day
Even though the conditions were hot and the running tough, together as a team and with support from their family and the GWAAC team, they crossed the finish line with beaming smiles! Not only did they finish with a time of one hour, they also raised an astonishing amount of £4,140.00 for GWAAC.
Ali truly is an inspiration to us all and reminds us that we should never give up when times are hard.
Inspired by Ali's story? Find out more about how you can run for GWAAC here.