Our lifesaving work with children
As the primary provider of air ambulance and critical care services across Bristol, Bath & North East Somerset, North Somerset, Gloucestershire, South Gloucestershire and parts of Wiltshire, Great Western Air Ambulance Charity carry out lifesaving work for all ages.
In 2022, approximately 13% of our call-outs were to children and teenagers. Ranging from premature newborns to 19 year olds, we were called to more than 235 people in this age range within our region.
From roadside blood transfusions to amputations, treating cardiac arrests or administering general anaesthetics, all of our emergency procedures can be carried out on adults and children alike – we carry a range of specialist equipment that means we can treat patients of any age and any size.
Meet Our Specialists in Paediatric Care
James Tooley
Critical Care Doctor, James Tooley, has been with Great Western Air Ambulance Charity (GWAAC) since 2012. He has a vast background in specialist neonatal and paediatric care, and has been a consultant for over seventeen years. Doctor Tooley helps the Critical Care Team provide cutting-edge care to children and young people when they need it most.
Alongside his work with GWAAC, Doctor Tooley is a Consultant and Clinical Lead for NEST (Neonatal Emergency Stabilisation and Transfer Team), a Consultant with WATCH (Wales and West Acute Transport for Children service), as well as a BASICS (British Association for Immediate Care) Doctor.
Doctor Tooley believes that having the right equipment and ongoing training massively improves how effective pre-hospital care can be for babies and children. He says: "We're very lucky as a unit to have access to manikins of all paediatric sizes, from pre-term infant to school age. Equally important, we also carry a wide range of sizes of equipment allowing us to resuscitate and treat this vulnerable group."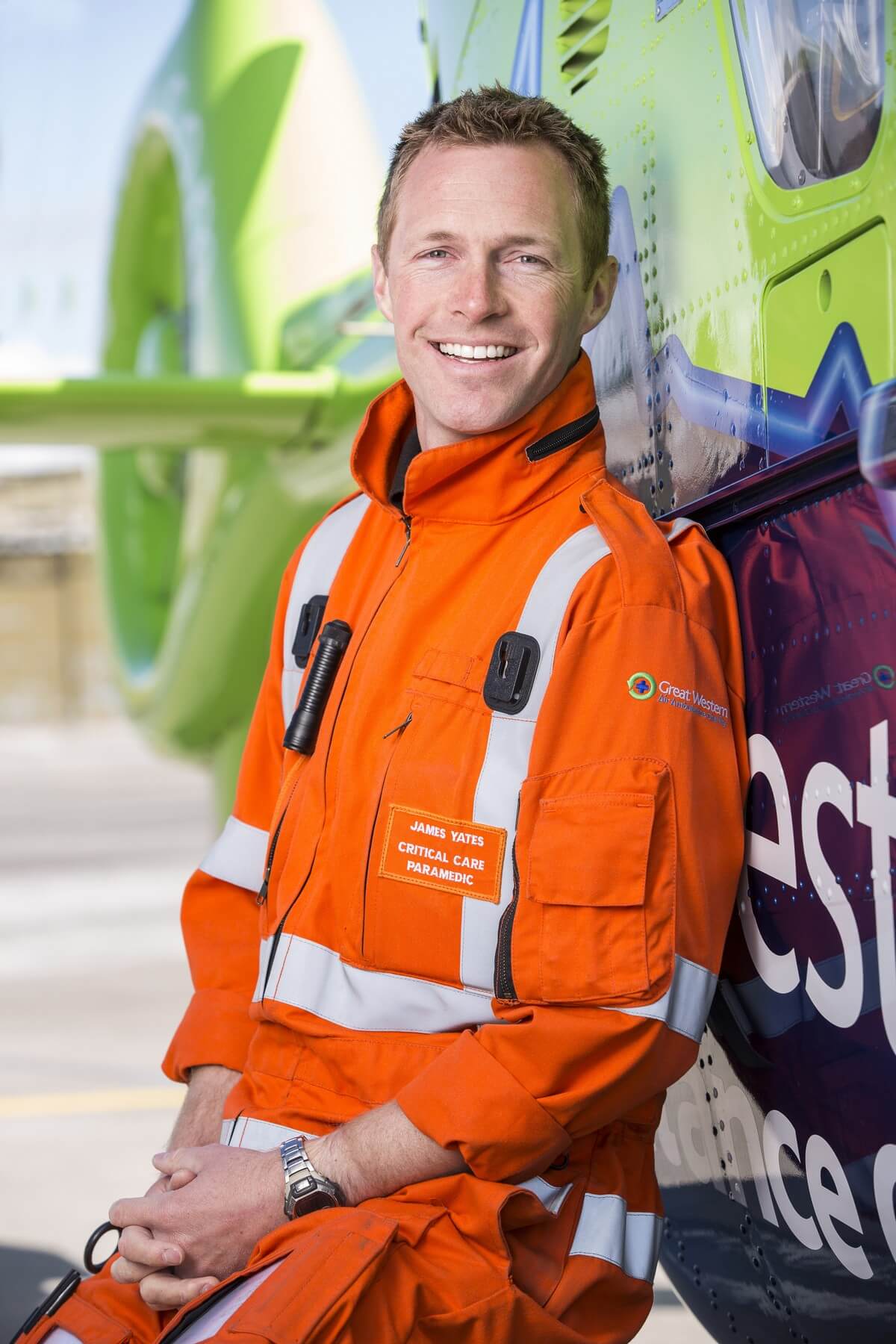 James Yates
Specialist Paramedic in Critical Care, James Yates, joined Great Western Air Ambulance Charity in August 2014. James is passionate about delivering expert patient care in a challenging pre-hospital setting and about growing the capabilities of the Critical Care Team. In 2020 he identified an opportunity to gain experience in neonatal care (the branch of medicine concerned with the treatment and care of newborn babies) and seconded to NEST for 12 months — the South West's Newborn Emergency Stabilisation and Transport Team.
James is now one of only two Advanced Paramedics in neonatal care in the whole of the UK. James's neonatal skills, the knowledge he shares with the team, and the reassurance he brings to the families involved, is invaluable.
We're obviously very proud of James and it was nice to see his hard work recognised when he was highly commended in the Air Ambulances UK Awards of Excellence for Critical Care Practitioner of the Year 2021.
Dylan's Story
When three-year old Dylan suffered a seizure at home, his mother Tanya thought she had lost him. Watch their story here:
Read some more news and stories from children we've treated below.