Great Western Heartstarters
Inspiring a generation of lifesavers
Great Western Heartstarters is a training initiative run by Great Western Air Ambulance Charity (GWAAC). It aims to train people in our region (Bristol, Bath and North East Somerset, North Somerset, South Gloucestershire and Gloucestershire) how to deliver effective CPR and use an Automated External Defibrillator (AED). Our aim with Great Western Heartstarters is for members of our community to have the confidence and skills needed to deliver early life-saving interventions.
Why do we need you?
We are looking for basic life support trained professionals who are able to volunteer their time to deliver Great Western Heartstarters training sessions to students in secondary schools across our region. Our hour-long sessions involve a group demonstration and practical exercises based on the DRS-ABC method, including how to use an AED. Each session is tailored to the length of a school lesson and can be up to an hour long.
In 2022, our Heartstarters volunteers visited nearly a quarter of the schools in our region, training over 5,500 school children with these potentially lifesaving skills. Combine this with the training they did with our corporate and community groups as well, this brings the total of people trained to well over 10,000 since the programme's inception in 2016. But we don't want to stop there.
Abi Smith
Heartstarters volunteer
I enjoy being a Heartstarters volunteer because (without sounding too cheesy) you can really make a difference. Being a Heartstarters volunteer gives me a chance to practice my skills, meet new people and make a difference in the community.
Students may one day find themselves in a situation with someone who is suffering a cardiac arrest. The sessions we deliver could be the difference between that patient living or dying, which makes running them so important.
I'm also a massive nerd when it comes to paramedicine so when I find students who are interested in becoming paramedics it gives me an opportunity to tell them all the wonderful aspects of the job, not just the big jobs, but the smaller ones where even a conversation with a lonely patient can make their day.
Become a Great Western Heartstarter and make a difference in your local community! Simply fill in the application form and send it to carlota.appleby@gwaac.com or call 0303 4444 999
Giuseppe Giannitti, aka Pino
Heartstarters Volunteer
Being a Heartstarters volunteer is satisfying and fulfilling, and I feel proud of myself for doing it! It feels great being a Heartstarters volunteer. I'm helping in my community, educating the next generation, and giving them the tools to save lives. I'm part of the circle of saving lives. And I get really good feedback from the children I train. Funnily enough, I sometimes get feedback through my colleagues at the South Western Ambulance Service Foundation Trust — their children tell them, "Oh, Pino's already taught me this and that."
All children should be taught CPR; It will save lives. I know from my job that patients who receive early CPR stand the best chance of survival.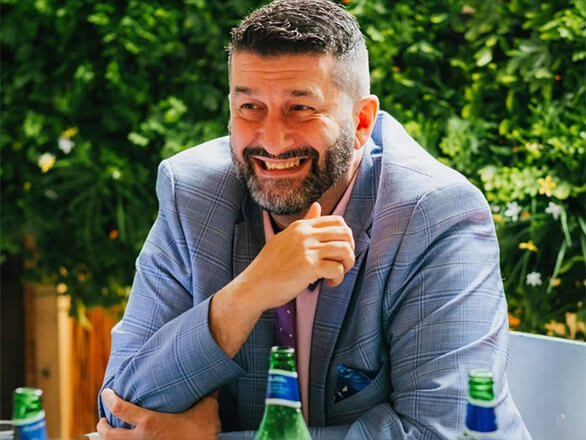 Around a third of the missions the GWAAC team attend are cardiac arrests.
In a situation where someone's life is in danger, every minute counts. The GWAAC Critical Care Team can be anywhere within our region within 20 minutes, but the care the patient receives before we get there can play a vital role in their survival. Currently, only 10% of people who suffer an out-of-hospital cardiac arrest survive, but receiving early CPR and early defibrillation can double their chance of survival.
Why should you become a Great Western Heartstarters volunteer?
Help members of your community so they are ready to spring into action in your local area
Develop your training and coaching skills
At your first session, you'll receive your free Great Western Heartstarters polo shirt
After your second session, you'll receive your free Great Western Heartstarters lanyard
Having volunteered your time at 5 different sessions, you'll be invited to visit the helipad at the BRI
Receive a CPD Certificate (upon request)
Improve your own knowledge of CPR and AED use
Demonstrate a commitment to helping others
Be part of an innovative and award-winning programme
Meet interesting new people who work in similar fields to you
How much time do I need to give?
There is no minimum commitment requirement for our Great Western Heartstarters volunteers – you are free to attend as many or as few sessions as you can. You will receive monthly emails with upcoming session dates, so you can sign up to any sessions that suit you. We appreciate any time you can give, even if it's only one hour a year!