GWAAC is the air ambulance for South  Gloucestershire
South Gloucestershire is home to our operational base. Situated on the junction to the M4 and M5 motorways it gives us excellent access by road for our critical care cars as well as being a great location for our helicopter.
South Gloucestershire is also home to our second shop, in Yate Shopping Centre, as well as being the gateway to Wales, with both the Severn Bridge and Prince of Wales Bridge starting there.
Whilst only 15% of our missions in 2022 were called out to South Gloucestershire, this is where every mission starts, and the vital hub for our crew – where they plan, train and leap into action.
We have an incredible community of supporters that live and work in South Gloucestershire, and we're always looking for more friendly faces to join the GWAAC family. Your support couldn't be more local, so reach out about fundraising or volunteering opportunities today to help keep us flying from our South Gloucestershire base.
2022 South Gloucestershire missions in numbers:

Call outs to South Gloucestershire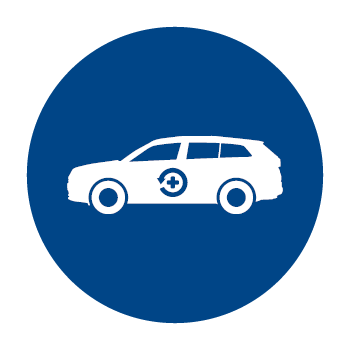 246 by Critical Care Car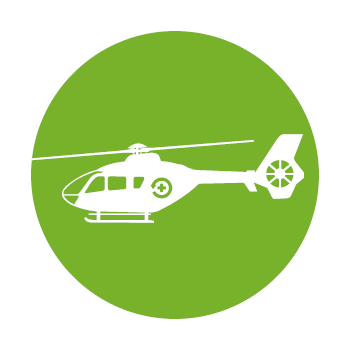 27 by Helicopter
Meet Jenny - Supporter Engagement Coordinator for South Gloucestershire
Jenny's Q&A
South Glous hotspot
It's got to be the Almondsbury Garden Centre. I can't remember why I ended up going here one Christmas, but it now feels like a festive staple to have a hot drink in the café and pick out new gifts and decorations. I think I could merrily spend a day wandering around this place.
Favourite fundraiser
I'm a big fan of a classic bake sale. I think there's something awesome about people rallying together, creating things by hand, and just making something happen to raise funds and save lives. I also think for a lot of people a bake sale is their first experience of fundraising, and you never know where it could take you next, a 10k, a head shave, a skydive?!
What Surprised You Most About GWAAC
It's really silly, but thinking about ambulances as 'land' ambulances, to differentiate our work in the air! It's amazing to see how closely the ambulance teams (land and air!) work together to give the patient the best possible care at every stage of the process – I had no idea that so much of the GWAAC crew's work is done in order to stabilise a patient enough for them to then be transported to hospital by 'land' ambulance.
Favourite Thing About Working for GWAAC
The people! Everyone on the team is so wonderful and friendly, the crew are knowledgeable and enthusiastic and obviously incredibly talented, and then our supporters (from volunteers to fundraisers and more) are so brilliant, creative, and dedicated. It's such a pleasure to be around such wonderful people day in day out.
Favourite food
Some form of delightful pastry – maybe an almond croissant or a cinnamon roll. A flat white and a fancy pastry is one of the ultimate treat breakfasts.
Top TV recommendation
I love it towards the end of the year when Great British Bake Off, Strictly Come Dancing and University Challenge are all on the television! I'm definitely one for cosy and comforting TV shows.
Logan's Story
"Thanks to everyone's actions that day, Logan is alive and well, with no side effects due to the quick response of the paramedics and the specialist skills that only your air ambulance team could bring. I am so thankful to everyone who helped us that day."
 - Sue Weaver
Join our mailing list to find out more about our work in South Gloucestershire
GWAAC's South Gloucestershire news
Help save South Gloucestershire lives