GWAAC is the air ambulance for South  Gloucestershire
South Gloucestershire is home to our operational base. Situated on the junction to the M4 and M5 motorways it gives us excellent access by road for our critical care cars as well as being a great location for our helicopter.
South Gloucestershire is also home to our second shop, in Yate Shopping Centre, as well as being the gateway to Wales, with both the Severn Bridge and Prince of Wales Bridge starting there.
2022 South Gloucestershire missions in numbers:

Call outs to South Gloucestershire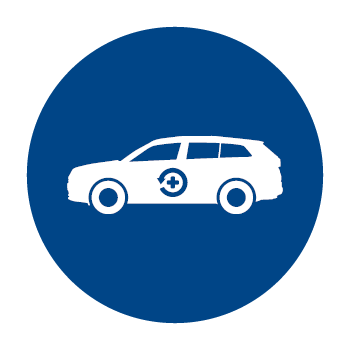 246 by Critical Care Car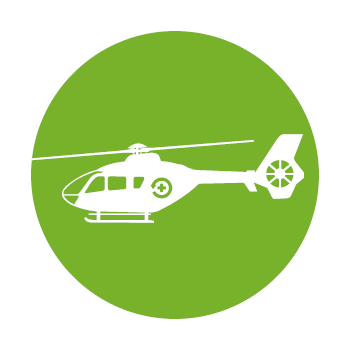 27 by Helicopter
Meet Ellie - Supporter Engagement Coordinator for South Gloucestershire
Ellie's Q&A
Tell us about your supporters
I think the supporters I work with are magic as they have created their own community with a joint passion for GWAAC. It is so lovely to see people who might have shared a similar experience being brought together by GWAAC but then going on to support each other too in many other areas of their lives.
Favourite fundraiser
Easily have to be the Helipeno Challenge - Partnering with Clifton Chilli Club to raise funds for an AED to be installed at our Charity HQ Office. 16 participants were sponsored to take on some of the hottest chillies available. It was a hilarious way to bring everyone together and raise funds for a lifesaving piece of kit.
What Surprised You Most About GWAAC
I am constantly being surprised by the crew. The incredible (and incomprehensible to me!) level of skill they are able to bring to any scene, every time, anywhere.
Favourite Thing About Working for GWAAC
My favorite thing will have to be the people. From my wonderful and kind colleagues to the skilled and talented crew. Not forgetting the committed volunteers...but, mainly the unrivaled generosity of our supporters.
Favourite food
Currently a spicy ramen!
Top TV recommendation
Series: Flea Bag, Film: Big Fish
Logan's Story
"Thanks to everyone's actions that day, Logan is alive and well, with no side effects due to the quick response of the paramedics and the specialist skills that only your air ambulance team could bring. I am so thankful to everyone who helped us that day."
 - Sue Weaver
Join our mailing list to find out more about our work in South Gloucestershire
GWAAC's South Gloucestershire news
Help save South Gloucestershire lives