GWAAC is the air ambulance for Bath and North East Somerset
Flanked by the suburbs of Bristol and the hills of the Mendips and Cotswolds, Bath and North East Somerset boasts the second largest stone circle in Britain, the beautiful Chew Valley Lake and of course the Roman Spa of Bath.
Our Critical Care Team were called 94 times to Bath and North East Somerset in 2022. That's nearly two people each week who were given the best chance of a positive outcome, thanks to their local air ambulance. 
It is also more likely that we are called to the area by helicopter, meaning the average mission cost in B&NES is higher than other areas we serve. 
In 2023 we will be opening a shop in Bath and we look forward to welcoming you there. 
You will also find us at the Bath Festival of Motoring and of course the Bath Half Marathon.
2022 B&NES missions in numbers: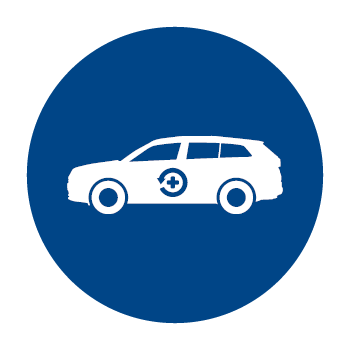 51 by Critical Care Car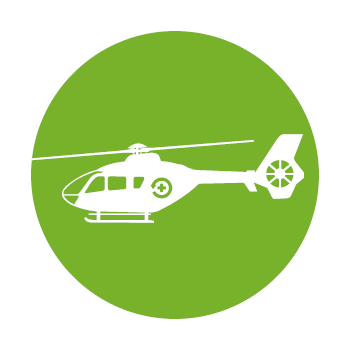 43 by Helicopter
Meet Philippa - Supporter Engagement Coordinator for B&NES
Philippa's Q&A
B&NES Hotspot
Saltford is many of my friend's favourite place for wild swimming. It's so gorgeous along the river there on a hot day with a picnic.
Tell us about your supporters
The tenacity and creativity of our supporters never fails to impress me. The last couple of years have been challenging for fundraising but the unwavering support of our community continues to inspire! I have been charmed by the variety of active groups and clubs right at the heart of North and North East Somerset communities, full of passionate people keen to find ways to help GWAAC keep flying.
Favourite fundraiser
A couple from North Somerset who built a scale papier-mache model of our helicopter as part of their local Christmas lights display!
What Surprised You Most About GWAAC
That we always have a doctor on board. Most people associate the word ambulance with paramedics, but the high level of skill and specialist equipment our critical care crew have on board is often what makes the difference for our patients.
Favourite Thing About Working for GWAAC
I have become an avid helicopter spotter. Whenever I hear one overhead, I have to stop and see whose it is. Seeing our green Helimed 65 flying above me to someone in need fills me with pride knowing our supporters and charity crew have helped make that mission possible.
Favourite food
Almost anything. I love eating! Possibly most happy gobbling sushi.
Top TV recommendation
This is England is still one of the best things I've seen on TV.
Join our mailing list to find out more about our work in B&NES
GWAAC's Bath and North East Somerset news
Help save lives across Bath & North East Somerset