Coop Local Community Fund
November 7, 2021
Mission Support Centre Development
May 19, 2022
The GWAAC charity shops now accept, and sell The Charity Gift Card. The gift card can be used in many charity shops up and down the country. It helps support great causes and is good for the environment.


Fashion
Choosing slow fashion shouldn't be a privilege. Buying preloved gives you the option to buy clothes sustainably, whatever your style and budget.
Community
Donating your unwanted items to your local charity shops means they are likely to be kept and sold in that area; benefitting your local high street and your community.
Planet
Shop second hand to keep perfectly good clothing from going to waste. Charity shops saved 339,000 tonnes of textiles from landfill in 2018/19.
Join Our Retail Team
We are currently hiring across both our shops and our new Cheltenham shop which is due to open soon.
For all GWAAC career opportunities check out our Jobs Page.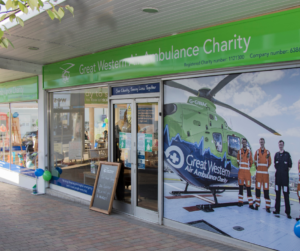 Our Shops
Currently our two shops are located in Westbury-on-Trym and Yate. For information about opening hours, addresses and donating your unwanted goods, visit our charity shops web pages. For news about future GWAAC charity shop openings, please keep an eye on our blog and social media.