As a well-known and respected local charity, aligning your brand with ours can bring strength and credibility to your marketing. Alongside raising funds, Cause Related Marketing partnerships can help to set your brand apart from the competition, increase sales and help to build a relationship with the community.
Charitable Travel
We're excited to partner with Charitable Travel who sacrifice their travel agency commission to reduce the price of your holiday and donate 5% of the total cost to GWAAC at the same time.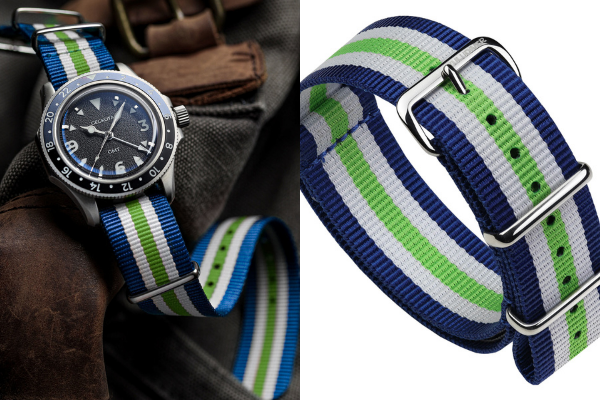 Zuludiver
GWAAC were delighted to announce a cause related marketing partnership with the brand ZULUDIVER, launching a new limited edition charity watchstrap. The striking design incorporates the Great Western Air Ambulance Charity colours, with a £5 donation made for every strap sold. 
Jon Quinn, Founder and Managing Director of Geckota and the ZULUDIVER brand says "Our HR Director owes his life to the quick action of the air ambulance service so making a fundraising NATO strap in the fantastic colours of the GWAAC seemed like an opportunity too good to miss."
Feeling inspired? 
Get in touch with us and we will be happy to answer any questions you may have: 
Email: info@gwaac.com
Telephone: 0303 4444 999